High Cumulative ROI Delivered to Texas Property Investors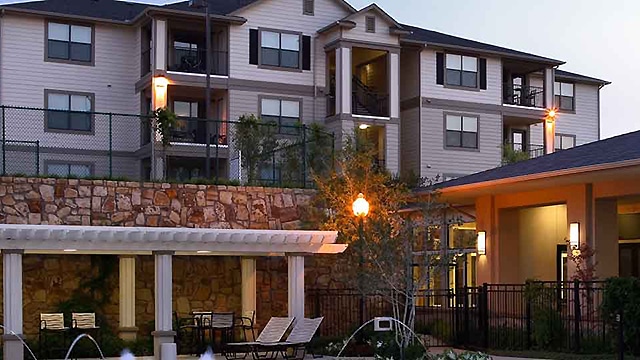 National Asset Services (NAS), one of the Country's leading commercial real estate companies, has successfully delivered a cumulative return on investment of over 109% to Texas property investors in Gateway at Denton, a student housing property serving students enrolled at the University of North Texas.
NAS spearheaded an effective exit strategy on behalf of a twenty-six member tenants-in-common (TIC) group, resulting in a 48% return from a recent divestiture of the property. Since taking over asset management of Gateway at Denton for the Texas property investors in 2010, cash distributions to investors averaged in excess of 5%, resulting in a cumulative return-on-Investment, during the hold period, of over 109%.
Despite an influx of over 4,000 additional beds into the marketplace during the investment's hold period, the NAS team supervised efforts to maintain an overall occupancy of over 90%. Achievement of optimal performance was accomplished with aggressive marketing, leasing, superior maintenance and cost-efficient property upgrades. Significant property improvements included painting the property's exterior and upgrades to the fitness center, swimming pools and plank flooring in select rooms.
'We are delighted to have delivered maximum value for our clients at Gateway at Denton," commented Karen E. Kennedy, President and Founder of National Asset Services. "The success we have experienced on behalf of the Texas property investors in this student housing complex underscores our breadth of experience with a proven ability to deliver positive results for investors in any class of commercial property."
"The return on our investment would not have been possible without the proactive and transparent management style of National Asset Services," commented Jim Kirby, Gateway at Denton Investor. "Despite additional competition that developed in the Denton market, the NAS team identified various opportunities and developed a strategic plan that was successful in enhancing our investment."
Gateway at Denton is located about a half mile east of the campus of University of North Texas, which has an enrollment of over 36,000 students. Situated on 14.7 acres, the 228-unit, 696-bed Class A, garden-style student living apartment community consists of 10 three-story wood frame residential buildings and a single-story central clubhouse and leasing building. The residential buildings contain 251,208 sf of net rentable area, which equates to an average unit size of 1,102 sf. The property features such amenities as three resort -style swimming pools, a lighted basketball court and a tanning bed.