Michaels Added to Shopping Center
Ft. Myers, Florida – National Asset Services (NAS), one of the Country's leading commercial real estate companies, is adding Michaels to the retail mix at Market Square, part of a regional power center located in Ft. Myers, Florida. Michaels, one of the largest specialty retailers of arts and crafts in North America, will be opening a 22,092 square-foot store at the center later this year. The retailer, which owns and operates over 1,100 Michaels stores in 49 states and Canada, joins a big box line up of Cost Plus, Petco and Dollar Tree.
Michaels Lease Brings New Financing Options
In addition to a nationally recognized destination retailer added to the center, the new lease brings new financing options to the 13 tenants-in-common (TIC) co-owners of the property. An unexpected closure of one of the center's big box retailers stalled negotiations for new financing ahead of a loan prepayment due in May of 2015, triggering an additional interest penalty for the co-ownership group. NAS executives responded quickly by backfilling the vacancy with the addition of Michaels, allowing for the availability of new capital resources.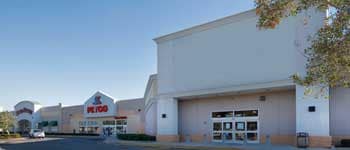 "By acting quickly to the unexpected vacancy, we were able to add an outstanding store to improve the retail mix at Market Square," commented Karen E. Kennedy, President and Founder of National Asset Services. "This now puts our clients in a much better position to move forward to secure a new source of capital with more favorable terms."
National Asset Services, based in Los Angeles, California is the asset manager for Market Square. CREC, headquartered in Coral Gables, Florida, serves as leasing agent for the property.
Built in 2004, and acquired in April, 2005 by the TIC co-ownership group, the commercial real estate investment accounts for 65,688 square feet of the approximately 1.1 million square-feet of the retail area located at the intersection US 41 (Tamiami Trail) and Daniels Parkway that serves as one the primary shopping destinations for residents of Ft. Myers.