NAS Assumes Management of One Northlake Place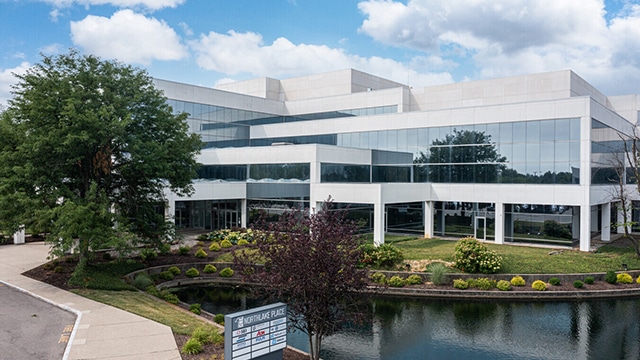 Cincinnati, OH – National Asset Services (NAS), one of the Country's leading commercial real estate companies, has assumed asset management responsibilities for One Northlake Place, a Class-A, 177,000 square feet, Cincinnati office property located in North Cincinnati, OH. NAS, which has a proven record of successfully managing properties for over ninety ownership groups, is managing the Property on behalf of 32 tenant-in-common (TIC) co-owners that purchased the property in 2006.
Originally constructed in 1986 and redeveloped in 1999, One Northlake Place is a four-story office building located in Sycamore Township at the intersection of I-275 and I-71 off East Kemper Road. The property offers excellent highway visibility and 672 parking spaces amidst a suburban park-like setting.
Los Angeles based, NAS, which has a national reputation for turning around underperforming and mismanaged properties for tenant-in-common co-owners, has already begun successfully implementing aggressive leasing, collections, and cost reduction strategies. The Property is currently 71% occupied and its list of tenants includes Vitas Healthcare of Ohio, a provider of hospice and palliative care resources.
"This is property is in a favorable market location with good economic upside potential," Commented Karen E. Kennedy, President and founder of National Asset Services. "We are committed to maximizing the potential this property possesses for ownership."
One Northlake Place property amenities include on-site local management, building signage, a large common area conference room and a fitness center with men's and women's locker rooms and showers.